Since Ted and I went to
Anthropologie
the weekend of my birthday, I haven't been able to get the shop out of my head. The clothes are absolutely beautiful, everything is lined in soft silky fabrics and the details are above-par to say the least.
The clothes from here have become a recent obsession of mine and this obsession has completely thwarted my attempts to save money and/or pay off my credit cards.
I have always dabbled a little in the Anthro way of life but never allowed myself in too deep for fear I would drown in the abundance of organic silk dresses and piles of credit card bills.
I was discussing my current obsession with my tangible voice of reason, AKA Lory gil, and she brought up to me a brilliant idea. She said to me, "Kort," (thats what she calls me when we have serious talks about things like my frivolous spending), "I think you could totally make that stuff."
At first I gufawwed at the idea that my feeble hands could create such wearable masterpieces but she really got me thinking.
The wheels started turning and I got my crafty butt in gear. I currently have two separate Anthro-inspired projects in the works and am very excited about both.
Here are a few photos of some inspiration pieces...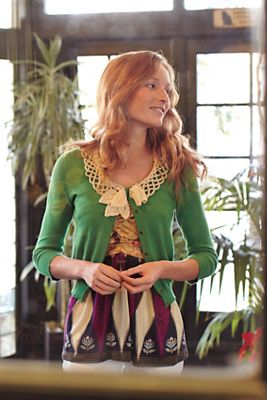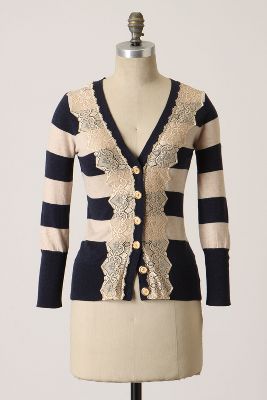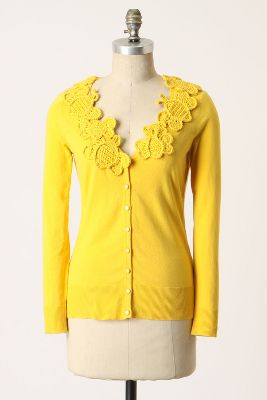 Here's one I actually purchased...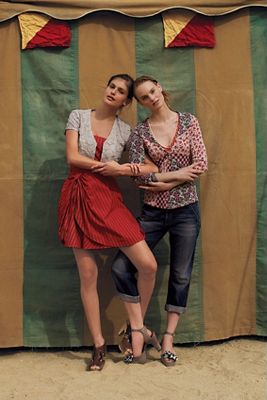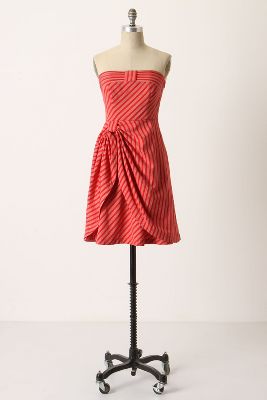 Stay tuned for photos of completed said projects...